Best Theater of 2013:

1. Fun Home – beautiful adaptation of Alison Bechdel's graphic family memoir by Lisa Kron with top-notch score by Jeanine Tesori, an excellent cast with three Alisons and Michael Cerveris as her closeted gay father, keenly directed by Sam Gold and keenly designed by David Zinn.





2. A Midsummer Night's Dream – Julie Taymor's smart, inventive staging with spectacular scenic design by Es Devlin, costumes by Constance Hoffman, and major performances by Kathryn Hunter, David Harewood, Tina Benko, Max Casella and 20 rambunctious children.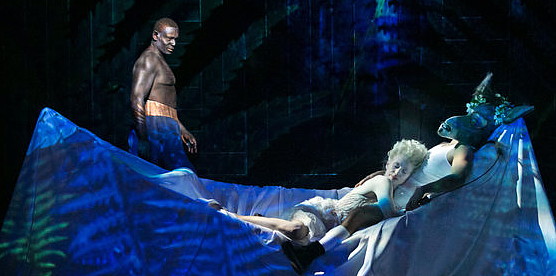 3. Love's Labours Lost – fast funny musical adaptation of Shakespeare by director Alex Timbers and composer Michael Friedman in Central Park, with a cast of newly minted stage stars.
4. Good Person of Szechwan – Lear de Bessonet's excellent funky staging of Brecht's masterwork at La Mama ETC (later the Public Theater) starring Taylor Mac and other downtown luminaries.
5. The Designated Mourner – deeply affecting revival of Wallace Shawn's disturbing play with fine performances by Shawn, Deborah Eisenberg, and Larry Pine directed by Andre Gregory.
6. Here Lies Love – delirious immersive musical about Imelda Marcos by David Byrne and Fatboy Slim staged by Alex Timbers with a game young cast headed by Ruthie Ann Miles.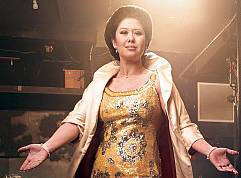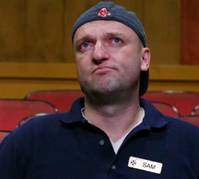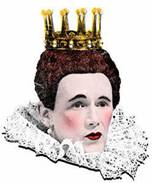 7. Pippin – Broadway revival brilliantly staged by Diane Paulus as a circus with an instantly legendary performance by Andrea Martin.
8. Natasha, Pierre, and the Great Comet of 1812 – a chunk of Tolstoy shaped into a dense, hip musical by Dave Molloy and crisply staged cabaret-style by Rachel Chavkin with a memorable leading performance by Philippa Soo and luxurious costumes by Paloma Young.
9. The Assembled Parties – Richard Greenberg's play with a cast of good actors smartly directed by Lynne Meadow.
10. All the Rage – Martin Moran's monologue about loss, death, life purpose, dreams, and anger,
delivered with the same beguiling mixture of writerly detail, grace, and humor that characterized The Tricky Part.
11. The Laramie Project Cycle – Tectonic Theater Project's documentary about the murder of Matthew Shepard and its aftermath, still powerful 15 years later.
12. The Flick – Annie Baker's latest crack at mining mundane lives for drama with a richness that bears comparison to Beckett (with whom she shares a reverence for silence) and Chekhov, set in a rundown movie theater (designed with hilarious drabness by David Zinn) with a heartbreaking performance by Matthew Maher, directed by Sam Gold.

Honorable Mentions:
Clint Ramos for costuming Here Lies Love and Good Person of Szechwan
Judy Kuhn for her performance as Fosca in John Doyle's production of Sondheim's Passion
Marin Ireland for her stylized performance in the title role of David Adjmi's Marie Antoinette
Mark Rylance for his performance as Olivia in the all-male Twelfe Night on Broadway
Tom Pye's set design for Deborah Warner's production of The Testament of Mary
Craig Lucas's libretto for Nico Muhly's Two Boys at the Metropolitan Opera
John Tiffany's staging of The Glass Menagerie on Broadway, Bob Crowley's set, and Celia Keenan-Bolger's performance as Laura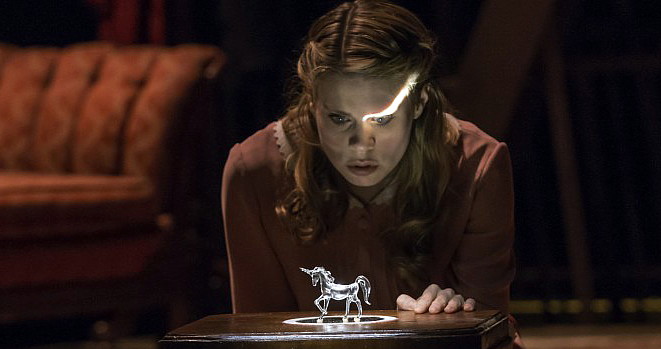 2013 THANKS TO

DAVE ALLEN * JONATHAN ARNOLD * JOHN ATTANASIO * MARCIO BAPTISTE * MICHAEL BENDER * GLENN BERGER * MISHA BERSON * TONY BESTE * TRENT BLANCHARD * COLLIN BROWN * BILL BYLEWSKI * RANDALL CHAMBERLAIN * ROZ CHAST * MICHAEL COHEN * NICK COHN * GRAZIANO CRISTINI * LIAM CUNNINGHAM * PAUL DENNETT * TOM DENNISON * ERIC DIAMOND * MATT DREYFUSS * FACEBOOK * HARRY FADDIS * MICHAEL FERRIS * STUART FRANKEL * JEFF FREEMAN * GAMELAN KUSUMA LARAS * KEITH HENNESSY * RICK HENSCHEL * STEPHEN HOLDEN * ANDY HOLTZMAN * JASON JENN * ROD KAATS * JEAN KEENER * JEFF KENNEDY * GIL KESSLER * ADAM KUBY * MICHAEL MELE * KILLIAN MOLLOY * CRAIG MURRAY * THE NEW YORKER * DAVE NIMMONS * JAVIER PENALOSA * PAUL PINKMAN * ANDREW PLUMMER * DARREN POLITO * JAVIER REGUEIRO * GEORGE RUSSELL * BOB SANDLA * BEN SEAMAN * ALLEN SIEWERT * STEPHEN SOBA * ANNE STEBINGER * KEN SYMINGTON * KEVIN TOPPING * EDUARDO TORRES * JEFF VILENSKY * ANDY WILLETT * JONATHAN WOOD * WORDPRESS * DAVID ZINN

R.I.P.:

CHET FLIPPO * JAMES GANDOLFINI * SHIRLEY HERZ * OSCAR HIJUELOS * DOUG IRELAND * RUTH PRAWER JHABVALA* RUTH MALECZECH * THOMAS MCEVILLEY * ARPAD MIKLOS * JOHN MITZEL * JACK MORIN * LOU REED * DANIEL REICH * REGINA RESNIK * CHRISTOPHER EVAN WELCH