My mother, Mary Shewey, was more than just a passing visitor to this world. She lived a rich full life. She was born Maria Rosario Abreu on Halloween 82 and a half years ago. She was a devoted wife, married to our father for 46 years – a loving mother of four kids, and a grandmother and great-grandmother many times over, delighted to be around the little ones even if she sometimes was glad to have the option of sparing her nerves by turning her hearing aids off.

She was always friendly and interested in other people, and she didn't like to call attention to herself. In fact, she was remarkably private. You wouldn't necessarily know that she grew up in an immigrant household in Mansfield, Massachusetts, to foreign-born parents who spoke Portuguese to all but the youngest of their six children. You wouldn't necessarily know that she spent almost four years in the Women's Army Corps just after World War II, stationed in Germany among other places. You wouldn't necessarily know that after she got out of the Army, she moved to southern California for a spell before taking a civil service job in Alaska, of all places. What an adventurous young woman she must have been, so eager to get out and see the world!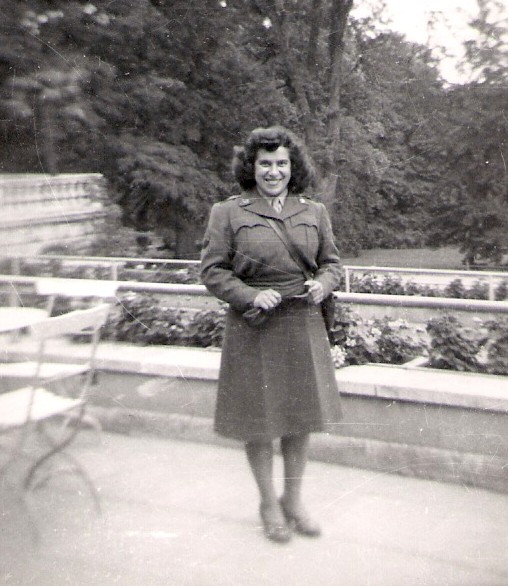 She met my father in Alaska, and since he was in the Air Force they continued to travel as his assignments took them to Colorado, Texas, Japan, Utah, Texas again, and New Jersey. She took motherhood seriously and became the kind of full-time mom you don't see that much anymore: she spent all her days cooking meals, cleaning house, doing laundry, taking kids to doctor's appointments and swimming lessons and whatever else was needed to make a house a home and make a family thrive.

What else did Mary Shewey love? She was proud of her Portuguese heritage and proud of her military service. She was a devout Catholic all her life. Raindrops on roses and whiskers on kittens were indeed some of her favorite things. She loved to bowl and she loved to dance. When she and my father retired and became Winter Texans, square dancing became their central social activity. By the time they took to the road in their Airstream trailer, she was a little less interested in seeing all the sights and was perfectly content to sit at her air-conditioned kitchen table watching As the World Turns, drinking coffee, reading steamy paperback romance novels, and doing crossword puzzles. She was a crossword puzzle fanatic, which made her a formidable opponent in Scrabble. She very very rarely lost, and when she did I must say she was a surprisingly sore loser.

When I think about the quality that most characterized my mother, I'd have to say it was her unselfishness. She always put other people's happiness before her own. She had a deep and instinctive desire to be helpful. If anyone needed anything and she could help out, she didn't hesitate to offer it. Of course, she was a human being with her own personality. She could be tough sometimes and extremely opinionated. As my sister Joanne said the other day, You were lucky if she liked you, and everybody knew it if she didn't. Yet the little child inside her was very much alive, judging by her vast collection of stuffed kittens, mice, and Taco Bell Chihuahuas.

She wasn't especially demonstrative with physical affection when we were growing up. But as Bonnie Raitt sang in one of her songs, "Life gets pretty precious when there's less of it to waste." In recent years, especially after my father's illness and death from cancer, there were a lot more hugs and "I love you"'s flying around the family. No one gets touched enough, but Mom looooooved her hugs. She thrived on them, there were never too many, right up to the end.

There's something unspeakably lonely about losing your mother. No one else sees you with the loving eyes of the woman who has known you all your life. After she's gone, no more of those gourmet hugs. No more of her special potato salad. Her Portuguese rice. Her carrot cake. No more lipstick-stained coffee cups. No more birthday cards addressed in her impeccable Palmer penmanship. Now there are only memories and dreams.

The other day I read in the paper what the Cardinal said about the Pope's last blessing and how he imagined the Holy Father standing at the side window of Heaven blessing his congregation from afar. It occurred to me to picture my mother like that, only in my imagination she's standing there next to Della Reese, prepared to intercede invisibly the next time someone needs to be Touched by an Angel.

-- Don Shewey, April 12, 2005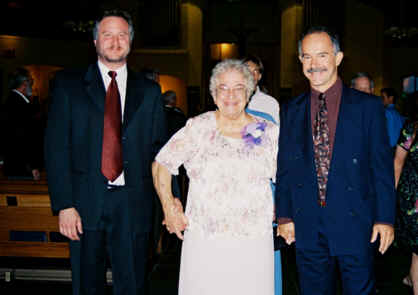 Robert and Don with Mom, September 2004
More than 100 of Bobby Short's friends and musical colleagues packed the Cafe Carlyle on Tuesday evening to pay tribute to the singer and pianist who died March 21, leaving a gaping hole in the nightlife of Manhattan. Mr. Short, who was 80, would have opened his 37th spring season at the cafe on Tuesday. And the celebration, organized by the Carlyle Hotel with his friend Lisa Schiff, had the happy-sad atmosphere of an opening-night party whose ebullience was muted by the guest of honor's conspicuous absence.

This was not a memorial (Mr. Short did not want one) but "a family gathering," said Bob Nahas, one of Mr. Short's oldest friends and an executor of his estate, who spoke near the end of the evening. Mr. Nahas went on to offer mildly salty stories of misadventures during Mr. Short's performances in the club. There was the night Warren Beatty and Julie Christie spent an entire show at a corner table engaged in "heavy petting," Mr. Nahas said, which they interrupted only long enough to burst into applause between songs.

There was the couple (unidentified) who became so mutually enamored under the spell of a Short performance that they adjourned to the ladies' room, where they had to be forcibly separated. And there was the woman who insisted that Mr. Short perform "Strangers in the Night," a song he didn't like and refused to do. She sent a $1 pittance to the piano; he kept it.

The celebration began with cocktails and hors d'oeuvres at the hotel in the Versailles Room, where Peter Duchin played piano; it continued with a dinner of asparagus vinaigrette and chicken hash at the cafe, followed by music and reminiscences. The guests, some of whom spoke, included Barbara Carroll, Barbara Cook, Tony Bennett, Elaine Stritch, Chita Rivera, Diahann Carroll, Jessye Norman, Dominick Dunne, Bill Charlap, Margaret Whiting and Marti Stevens.

Mr. Charlap, introduced as Mr. Short's favorite young pianist, played a quiet, spellbinding "Some Other Time," marked by deep, lingering silences and wistful musical afterthoughts, with Frank Tate on bass and Klaus Suonsaari on drums. Mr. Short's mischievous side was captured by Dwight Owsley, the hotel's concierge, whose ribald performance of "Makin' Whoopee," the 1928 Walter Donaldson-Gus Kahn standard, was revised to allude to Internet dating.

Jean Bach, a friend of Mr. Short's since the 1940's, recalled that it was the music mogul Ahmet Ertegun who first took him to the club 37 years ago. In his later years there, she said, Mr. Short realized his dream of performing with a small jazz orchestra.

For most of the rest of the musical part of the evening, Ms. Carroll, who for 25 years performed in Bemelmans Bar, the saloon adjoining the cafe, led a trio that included Mr. Tate and Mr. Suonsaari. Ms. Carroll, the cabaret institution who recently turned 80, sang "After You" and "Looking at You," Cole Porter songs that embodied Mr. Short's ideal of sophisticated romance.

Each night, she recalled, she and Mr. Short usually had tea together before going their separate ways across the hall from each other.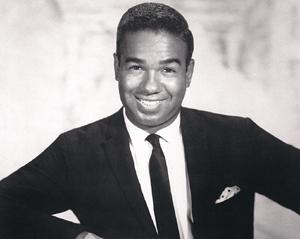 "Bobby would always complain, 'I'm too tired to do this show; I wish I were home in my warm bed,' " she said. "But when showtime arrived he would rouse himself and announce, 'I gotta go in there and cook those greens.'

"And every night he strode in there and did," she added. "Wherever he is, I know he's cooking some greens."

-- Stephen Holden, New York Times